Our Purpose
The purpose of Fountain of Life Baptist Church is to glorify God and evangelize the world through the following:
✦ The Edification of Christians
✦ The Teaching and Preaching of God's Word
✦ The Worldwide Proclamation of God's Saving Grace as Revealed in the Shed Blood and Finished Work of the Lord Jesus Christ on the Cross
✦ The Promotion of Godly Worship
✦ The Administration of the Ordinances of the New Testament
✦ The Defense of "the Faith once Delivered" (Jude 3)
You
You matter to God! He knew you even before you were born (Jeremiah 1:5) and he wants you to know his great love for you! The Bible also says: "But God commendeth his love toward us, in that, while we were yet sinners, Christ died for us." (Romans 5:8)
Us
We are made for fellowship with God's Family and to be in relationship with other believers. The Bible says we should come together, "That their hearts might be comforted, being knit together in love, and unto all riches... of Christ." (Colossians 2:2a)
Him
God simply is. He said, "I am that I am."
He made you to love Him. "For God so loved the world, that he gave his only begotten Son, that whosoever believeth in him should not perish, but have everlasting life." (John 3:16)
Our Beliefs
Fountain of Life Baptist Church is an independent, fundamentalist Baptist Church. We're transparent and open about our beliefs, so if you have a question about our theology, doctrine or anything else, please ask and we'll give you an answer.
---
Ask the Pastor
Where God's Word Flows to a Thirsty World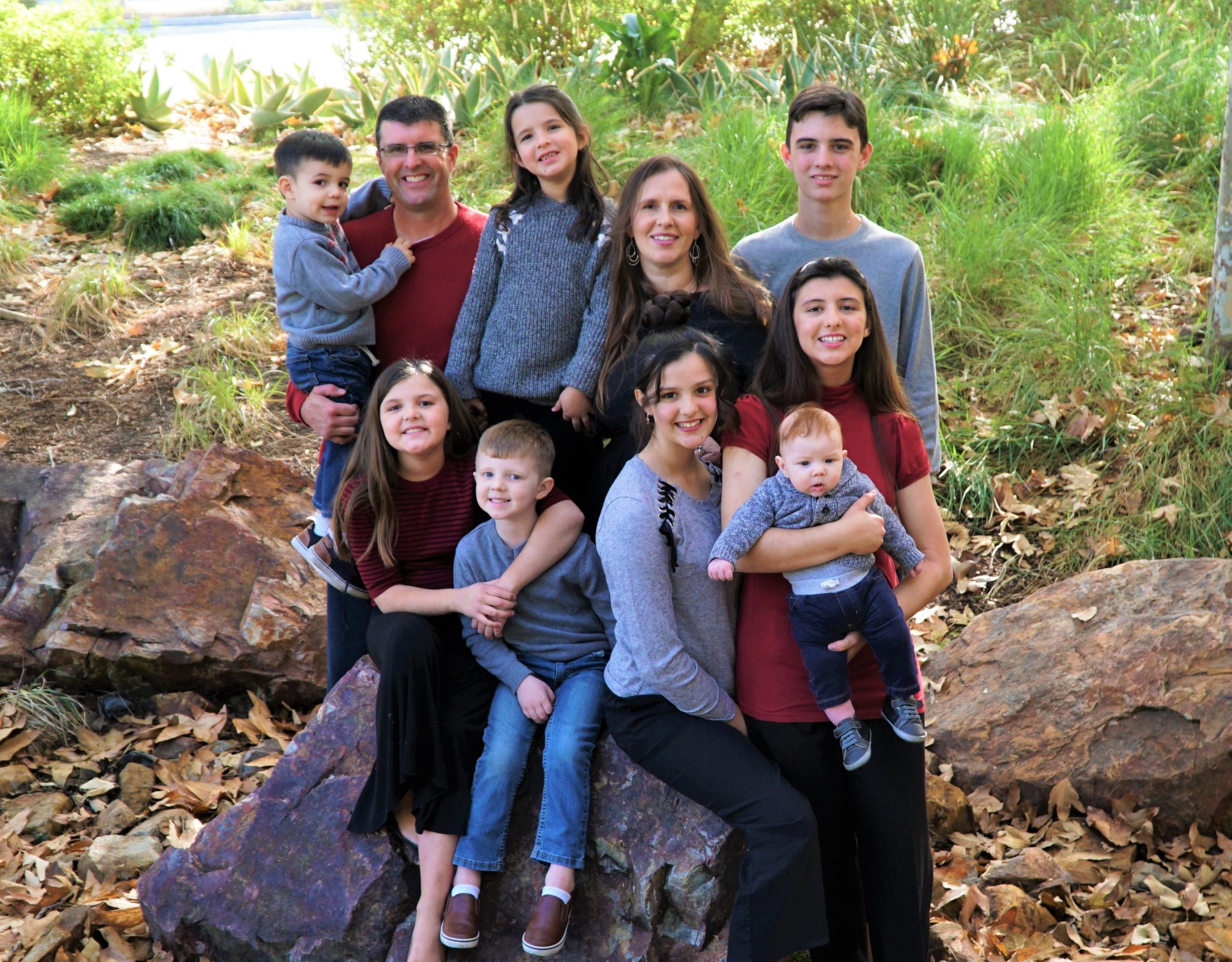 Pastor Daniel Pigott accepted Christ as his personal Savior at age seven and was called by God into the gospel ministry at age thirteen. He attended Pensacola Christian College in Pensacola, Florida, where he received a Bachelor of Science degree in Pastoral Ministries; and Pensacola Theological Seminary, where he received a Master of Divinity.
In 2006 he was ordained as a preacher of the gospel at his home church, Fairfax Baptist Temple of Fairfax Station, Virginia; and he and his wife Melonee moved to Rancho Santa Margarita, California to start Fountain of Life Baptist Church. They have eight children – Ariana, Micah, Juliana, Liliana, Briana, Elijah, Isaiah, and Noah.
Want to worship with us?
We meet Sunday mornings at 11:00 A.M. and Wednesday evenings at 6:00 P.M. at 27061 Via San Diego, Mission Viejo. Our services have the traditional elements of an Independent Baptist Church, including hymns and choir songs. We use the King James Bible for preaching and reading and we're happy to provide you with one!

---