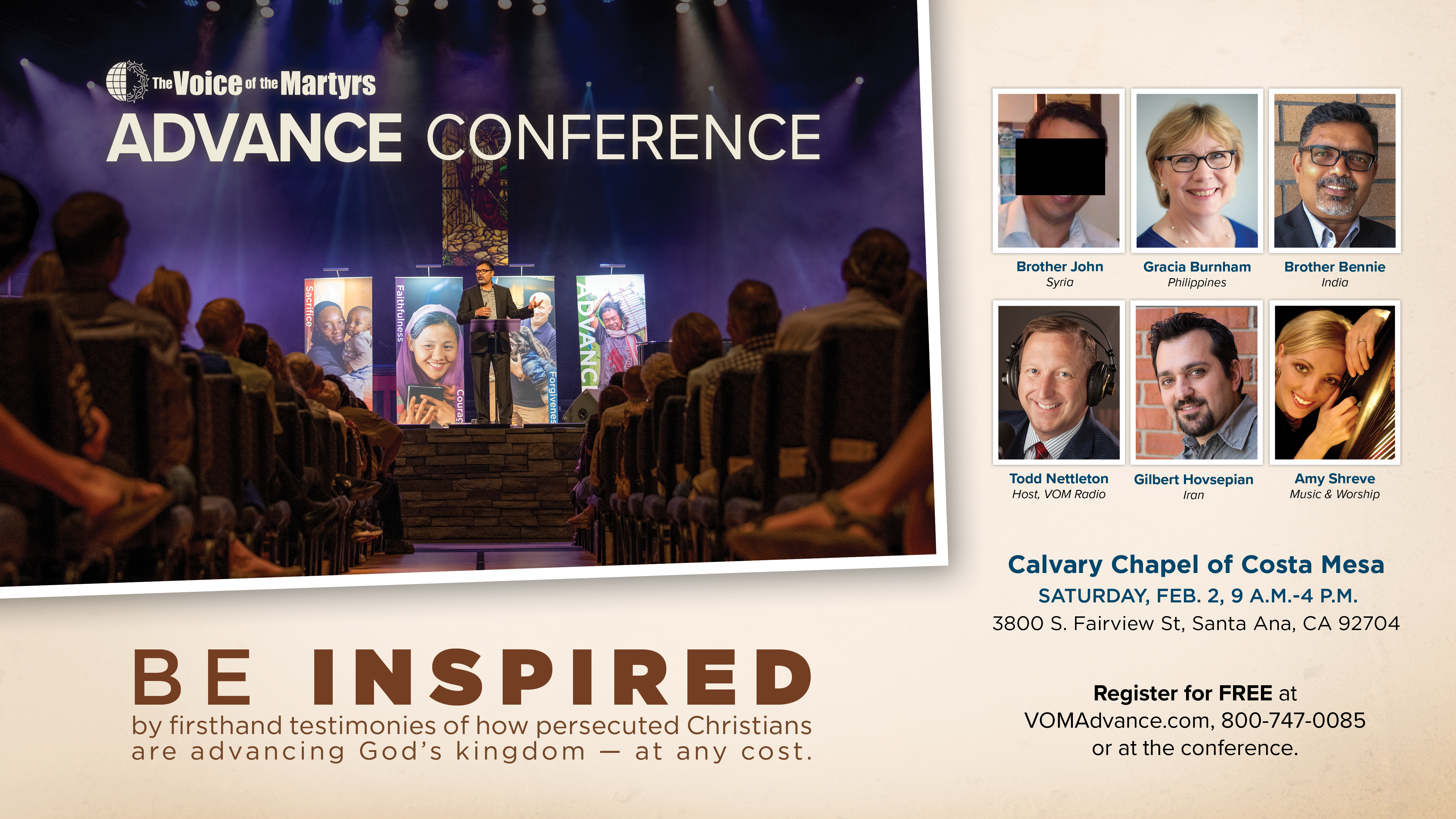 Voice of the Martyr's Advance Conference
One-day conference 9:00 a.m. – 4:00 p.m.
Doors open at 8:00 a.m. for registration and resource area.
Lunch is 12:00-1:15 p.m. on your own at area restaurants.
There is no charge to attend. There is the opportunity to give an offering.
No child care provided.
Video and photography are prohibited during the conference.